Well I thought I do a tutorial and I do not have lot of money yes shopping for christmas already. Well I ran across this site and saw there was FTU Kit and a Tut and I said I know Fall is gone practically. So I gave it a try. So here it is I hope it is good. It has been along time since I tagged. Gosh now I see why I was so addicted for 10 years of my life before I stopped tagging.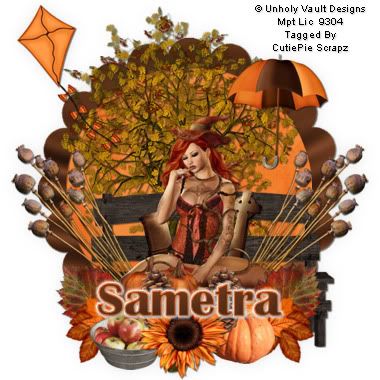 You can find her kit
here
and the tut
here
. Please sure your results just post a link in my comments box.
Hugs
Sametra
CutiePie Scrapz